DAVID VAN OFWEGEN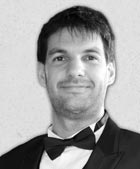 I was born in Den Haag, The Netherlands, but studied and worked abroad for most of my adult life in the US, Israel and Thailand.
After graduating with a Masters in philosophy, I decided to settle permanently in the Bangkok area.
I currently teach philosophy, English and geography at RIS: Swiss Section Deutschsprachige Schule Bangkok. In addition, I proofread publications and dissertations and give courses in business English to local and international management staff.
From a young age, computers and digital technology have captivated me. As a result, I can be called upon for hardware/software repair and (responsive) website design and construction.
INSTRUCTOR
Dutch, English and philosophy instructor
- Proofreading
- Private lessons
- Business English
- Academic teaching
- Website design and building.
Experience
Teaching English reading, writing, listening and speaking classes to adults at levels ranging from absolute beginner to advanced.
Teaching intensive courses in the TOEFL and TOEIC tests.
Teaching business English to local an international management.
Class-based elementary Dutch teacher to aspiring adult immigrants.
Teaching philosophy (Introduction to ethics) at Dalton College Highschool in Den Haag.
COMPUTER SPECIALIST
- Support
- Troubleshooting
- Advice.
Experience
Technical Service and support at Sony Nederland.
ITS computer lab assistant. Duties included monitoring network activity, processing print jobs and daily backup of data.
Technical service and RMA at computer store.
Troubleshooting on demand for consumers.